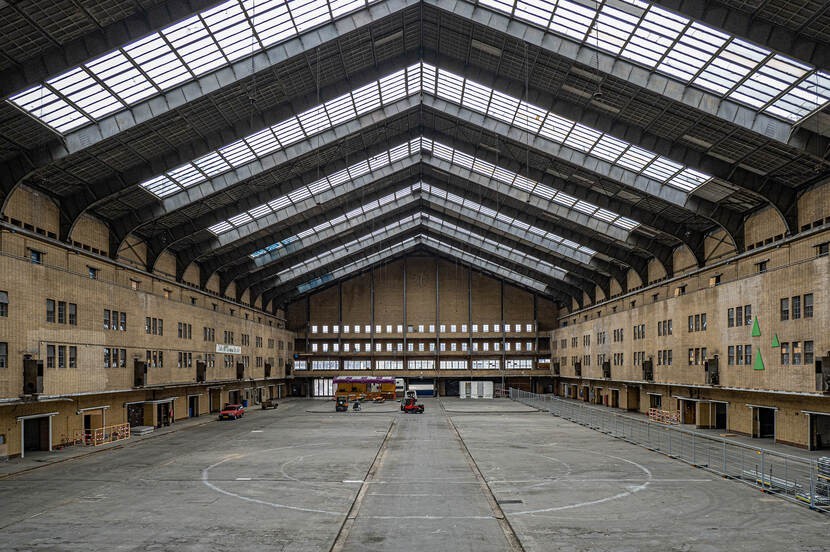 The Central Market Hall, built in 1934, was the center of Amsterdam's food trade for over 80 years. Many thousands of traders bought and sold their wares there to provide food for the city's many weekly markets, restaurants and stores. Meanwhile, the building has been empty for about 15 years. Owner BOEi, a non-profit social enterprise, wants to turn this enormous national monument into a place for a large and diverse group of Amsterdam residents, with a great mix of functions and the largest solar panel roof in Amsterdam. A place where local residents, neighbors, food professionals and enthusiasts from all cultures can find each other in a shared passion for food, culture and innovation.
After restoration and redevelopment, the Central Market Hall will offer spaces for both start-ups and established companies that do business locally, freshly and sustainably. In addition to food, BOEi is committed to culture, fashion, music and theater. We envision a place where young talent can find each other in the themes and ambitions that are bubbling under the surface in this city. A place where young people who feel unheard find a home. With a diverse, accessible and varied program where everyone can connect.
All this in harmony with the history and the core qualities of this special monument dating from 1934. For BOEi, a non-profit organization that focuses on the restoration and redevelopment of cultural heritage, the stories behind the building are at least as important as the monument itself. By telling the stories of this special place, we want to bring them back to life.
How do you travel?
If you travel to Central Markethall by car, be aware that parking is limited. For this reason, we advise you to travel by public transport or by bike. The nearest bus stop is the Markthallen, from here it is a 6-minute walk. It takes about 14 minutes to cycle from Amsterdam Central Station to the Central Markethall. If you do travel by car, you can use the Q-Park Westergasfabriek parking. It is a 5-minute walk from the parking to the Central Markethall.