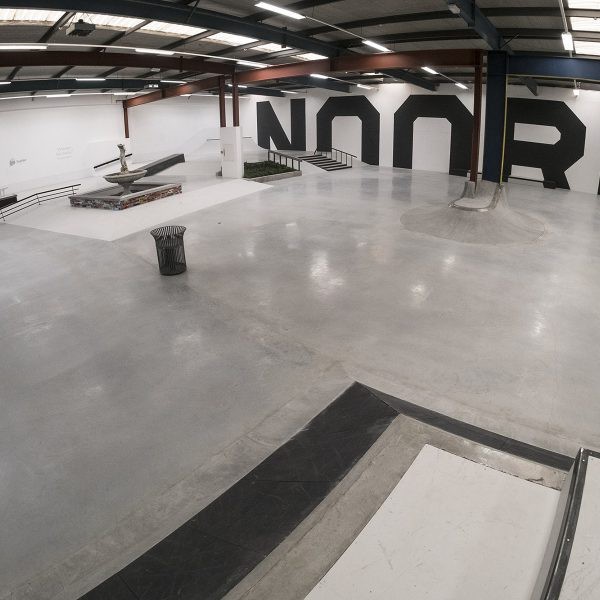 Skatepark NOORD Amsterdam is the ultimate place for skaters to skate. So you don't have to worry about bad weather and rain anymore, you can always come here to skate. Noord Skatepark Amsterdam also has a cozy bar and in the future you can also eat there. Skatepark NOORD is an initiative of the Stichting Indoor Skatepark Amsterdam (ISA). The ISA foundation endorses the Culture Governance Code. The foundation has a management and supervisory model.
The foundation works closely with Noord BV and Skateboardschool School Amsterdam who are responsible for the operation and teaching program of Skatepark NOORD.
The contact persons
Skatepark NOORD Igor Sjerps / igor@gonoord.com
Skateboard School Amsterdam Menno Becht / info@skateboardschoolamsterdam.com
How do you travel?
The nearest bus stop at skatepark NOORD is the Johan v.Hasseltweg. From here it is an 8 minute walk to skatepark NOORD. From Amsterdam Central Station it's a 12-minute bike ride, you can use the free ferry to IJplein. There are several parking facilities at skatepark NOORD, but they are limited. If you do choose to travel by car, there is a ParkBee parking near the ADAM tower on the Overhoeksplein. From here it is a 30-minute walk to skatepark NOORD. You can also take a bus from the parking to Station Noord, from Buiksloterwegveer to Hamerstraat. From here it's an 8- minute walk to skatepark NOORD.