5 reasons to come to USWA at Museumplein this weekend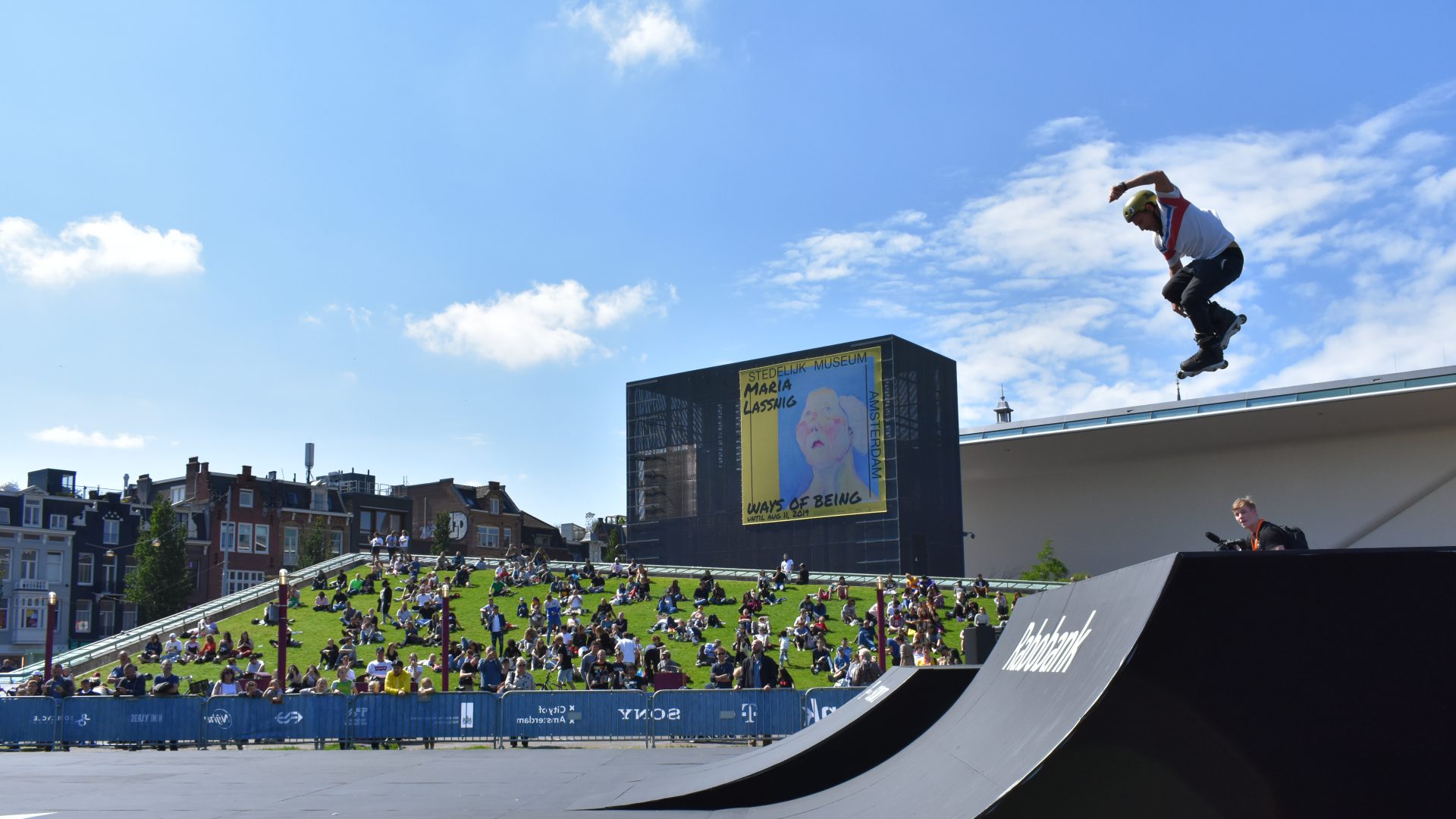 1. Watch top sport & try it yourself
The best National and International Urban elite athletes have gathered in Amsterdam for the Urban Sports Week. For fans an unique opportunity to watch these athletes in action and for the many amateur participants an unique opportunity to show their skills to a large audience. On the Park Course, Street Course and flatland/Knockout Area are clinics, contests and Championships all day. Are you totally excited of all these urban sports? Try them out yourself during the clinics. Look for the program and any other information on www.uswa.nl
2. Food of the future
Brasserie 2050, the restaurant of the future, gives a sneak peek at what's on our plates in 2050. The Brasserie is an initiative of the Rabobank. A place that not only excites the taste buds but also launching a good conversation. Because every dish tells its own story or highlights a dilemma of the food industry and is made from local ingredients, future-proof. Honest and above all delicious! For example, karma shoarma, made of celeriac. We dare to challenge you if you can tell the difference??! Or a salad, no waste of vegetable that is saved by Instock. But you can also go for quick snacks and delicious lunch dishes. So come along and taste the future flavors!
3. 3 x 3 basketball
The pool fase is over and now the real work begins! The best teams of the world play the quarter-finals of the World Cup 3 x 3 basketball. In addition, on Saturday will also be decided who is winner of the Skills Contest and the Dunk Contest. The semi-finals start on Sunday. Followed by the finals. Starting at 18.50 with the ladies and 19.30 the men. Who will we crown as World Champion 3×3 Basketball 2019?
4. Unique location
Right in the city centre of Amsterdam lies the Museumplein, the scene of the Urban Sports Week Amsterdam as well as the FIBA World Cup 3 x 3 Basketball 2019. Within walking distance of downtown, easy access to public transportation and easily to be combined with other trips in Amsterdam. Exactly between the Concert Hall and the Rijksmuseum you'll find urban elite sports this weekend!
5. Weather forecast
The weather forecasts are extremely beneficial for a visit to the Museumplein, there is no precipitation expected this weekend and the sun shines full on Saturday with 22 degrees and an occasional cloud. On Sunday it getting even hotter with 27 degrees!