5 reasons to visit the USWA 2021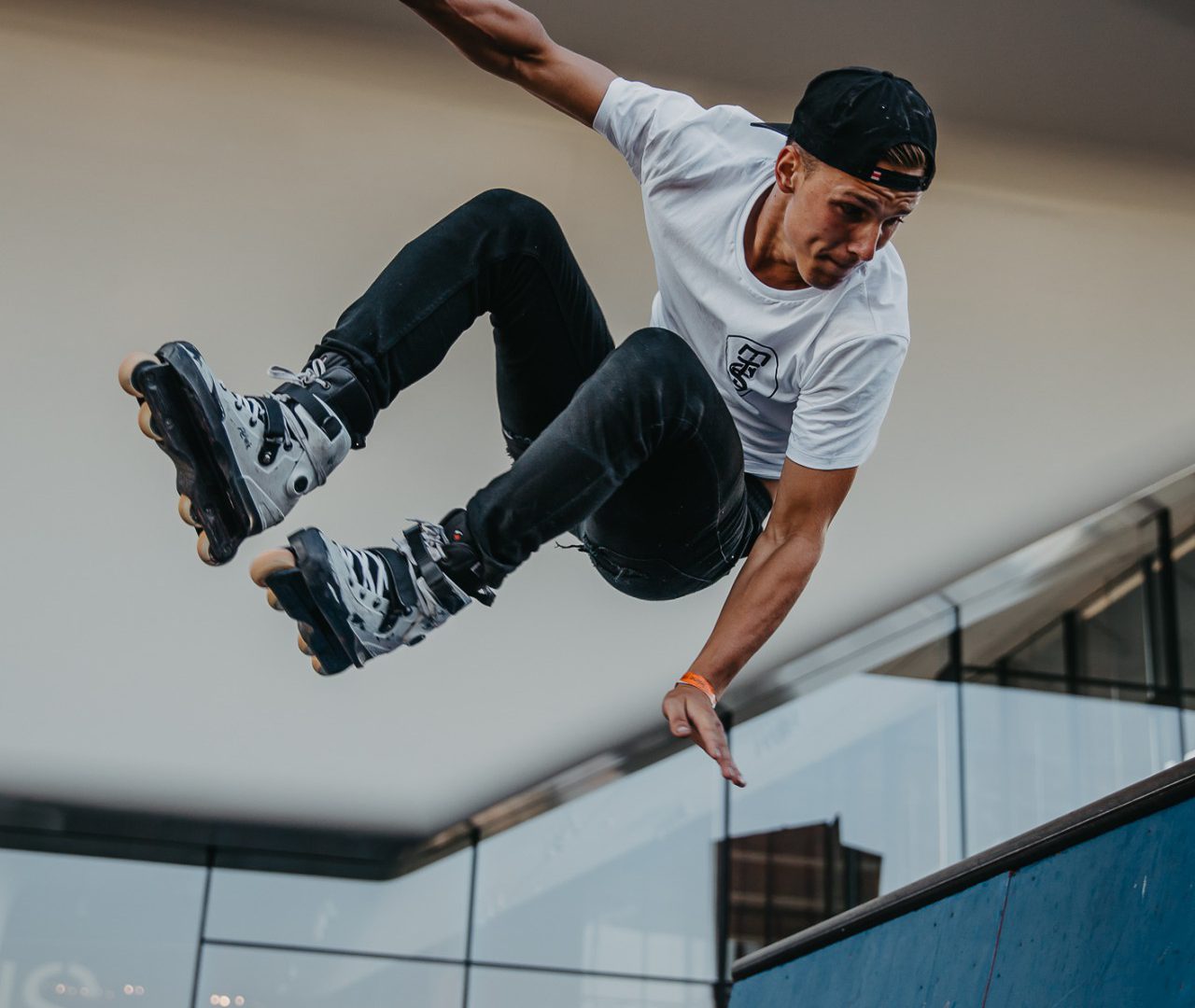 1. Watch top sport & try it yourself
The best national and international urban athletes have gathered in Amsterdam for the Urban Sports Week. For the fans a unique opportunity to see these athletes in action and for the many amateur participants a unique opportunity to show their skills to a large audience. In the Central Market Hall, House Of Urban Sports and Skatepark NOORD there will be clinics, contests and championships all day long. Are you excited about all those urban sports? Then try them out yourself at all the clinics and training sessions.
2. World Chase Tag
On Saturday afternoon, from 15:00 o'clock, the Central Market Hall is dedicated to World Chase Tag. 'Tagging', but different. On a track of twelve square metres, professionals get 20 seconds to tag the other. You win? Then you stay standing. Are you out? Then you are replaced by your teammate. The team with the most points after sixteen rounds wins.
3. Talking about Urban Sports
Amsterdam and urban sports go hand in hand. The City of Amsterdam wants to support these sports and offer them a platform, and has therefore, with the help of the communities, drawn up the Urban Sports Agenda. This agenda contains the plans the municipality wants to realise in the coming five years together with these communities. Simone Kukenheim, alderwoman of Sport, wants to hear from urban sportsmen and women what they need most in the coming years. What should the municipality do first?
During the Urban Sports Week 2021 Simone Kukenheim welcomes representatives of the communities and other interested parties during a "work session" in Expocafé ZAMEN. Everyone is welcome: come and join the discussion and decide together with other urban sports people how we can make Amsterdam a true urban sports city!
4. Cool locations
The USWA takes place at three different locations this year: Skatepark NOORD, House of Urban Sports and the Central Market Hall.
Skatepark NOORD is the ultimate place for skaters to skate. This initiative of the Stichting Indoor Skatepark Amsterdam also has a cosy bar and in a while you'll even be able to eat there!
One location for the urban sportsman: that is House of Urban Sports (HUS). A versatile skatepark, an accessible multifunctional space and a spectacular view of the park from the elevated stand with bar. Founder Roy Griffioen has years of experience in outdoor sports. Next to the HUS is Griffioen Outdoor, founded in 2010, where many a BMX-er has ridden the challenging dirts. Now there is a new hub 50 metres away where, besides BMX, there is also a home for inline skaters, rollerskiers, skateboarders, stuntsteppers and other future urban sports. Urban dancers can also indulge in our multifunctional space!
The Central Market Hall, built in 1934, was the centre of Amsterdam's food trade for over 80 years. In the meantime, the building has been empty for about 15 years. Owner BOEi, a not-for-profit social enterprise, wants to turn this enormous national monument into a place for a large and diverse group of Amsterdam residents, with a large mix of functions and the largest solar panel roof in Amsterdam. A place where local residents, neighbours, food professionals and enthusiasts from all cultures can find each other in a shared passion for food, culture and innovation.
5. Touzani, Attaibi, Midler and Cepeda
Big names from the urban sports scene are coming to Amsterdam! On Saturday, Alex Midler and Ish Cepeda will sit in on the Best Trick Contest as judges and Touzani and Attaibi can also be seen at various locations throughout the weekend.