Conversation with Inline Skaters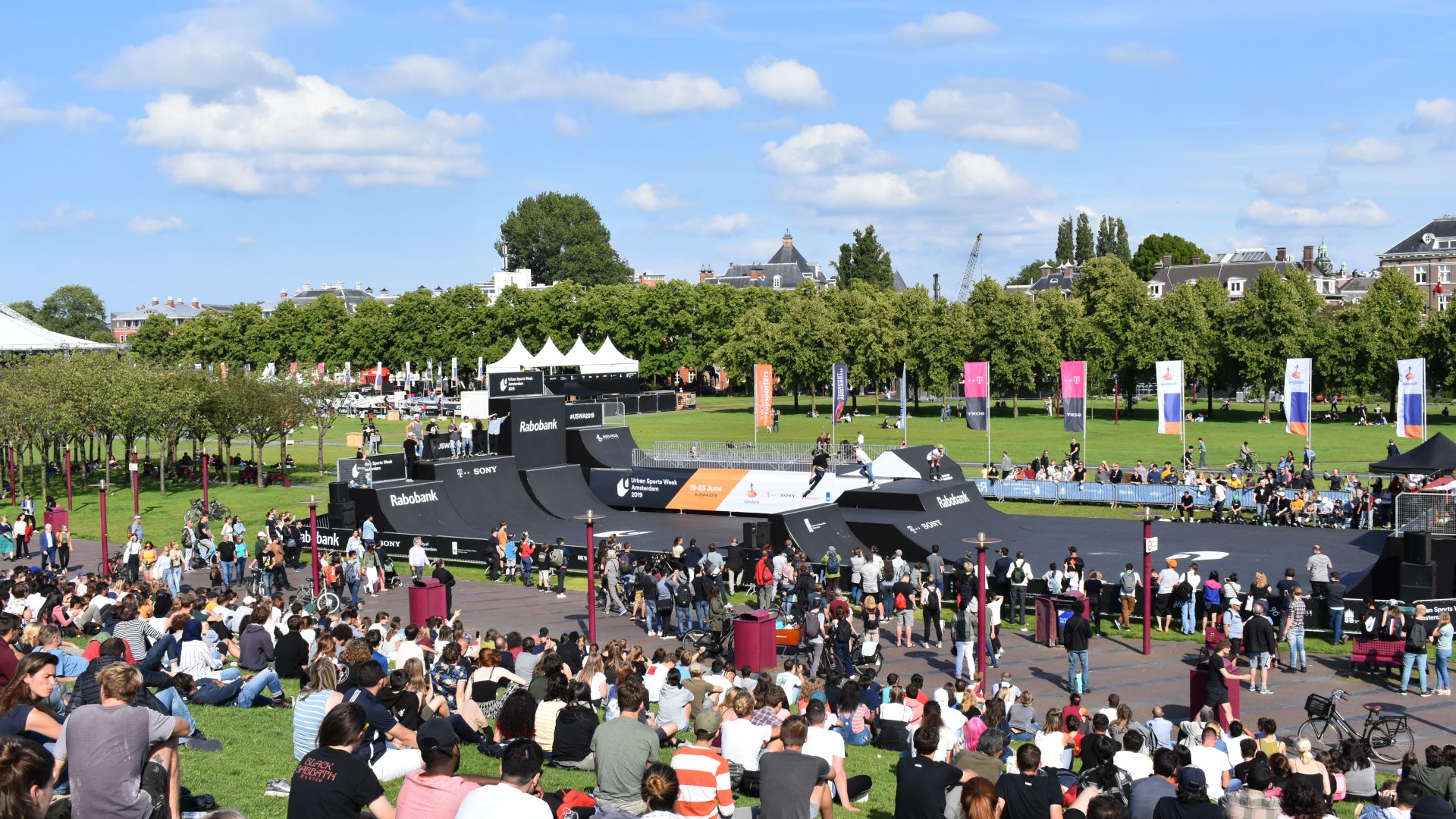 Tomorrow is the last day of the Urban Sports Week Amsterdam 2019. It is also the day for the grand finale of the Inline Skate Contest. In recent days, we have spoken to a few riders who have a chance at winning!
"The Urban Sports Week is so nice because there are all these sports, basketball, inline skating, BMX'ing, skateboarding and freerunning together" says Yuto Goto (25) from Japan. He is super excited for the Inline skate finals. We can expect some cool tricks from him. His answer to the question if he had a chance to win was a modest maybe.
He watched BMX'ing here at the Urban Sports Week when he wasn't skating himself. He would love to try the step scootering because it looks like so much fun. He started inline skating when he was ten years old because he saw some roller bladers on the internet. At that time Inline skating was not a common thing to do in Japan so Yuto started skating to do something different from his friends. His friends are more into basketball and baseball. His favorite rider is Joe Atkinson because he has such a strong heart.
Nick Lomax (30) is very excited about the venue" I haven't seen much of USWA yet cause my plane just arrived this morning but the skate park looks really good. I'm very excited!" During the Knockout we can expect big spins and big tricks. "I wanna knock some people out, fight them, it's a fight right? Yeah right, I got my boxing gloves in my bag.
Nick used to do other urban sports like skateboarding, and BMX'ing but he never competed. He just did it for fun. Twenty years ago Nick started with Inline skating. His best friends introduced him into it. They bothered his parents until they bought him some skates.
Right now his favorite trick to do is a back flip 180. On day he would love to double backflips as easy as he does the backflip 180. Nick is laughing while answering this question cause he can't imagine seeing himself going upside down twice on the ramps here at USWA. He is sure other people could do it. "I kinda like grinds, you know like on the box doing slides." I'm not really good on the big ramps.
The most beautiful moment in his career was when he met Erik (Droogh), which was about 5 years ago at Winterclash. Joe Atkinson, Montre Livingston and CJ Wellsmore are the riders Nick is looking up to. "They are all here this weekend". "They will beat me in the contest but then I can watch them that's exciting". "I'll try to beat them, to knock them out."