This edition, a new urban sport: Futsal
-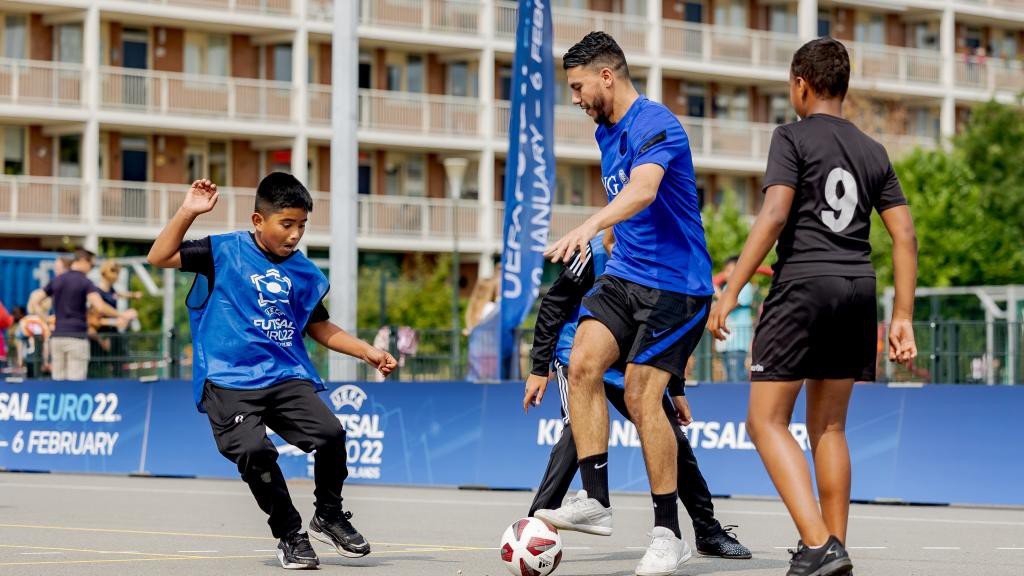 A new urban sport that will be added to the Urban Sports Week Amsterdam this year is futsal! The Netherlands will host the UEFA Futsal EURO 2022 from January 19 to February 6, 2022. The KNVB is using the European Championship to reach urban youth with different backgrounds and get them playing soccer.
What is futsal?
Futsal is known as dynamic, spectacular and fast sport. It is played on a small field, 5 against 5, and the sport is characterized by many flashy actions, wonderful delights, beautiful goals and superfast combinations. Due the fast pace of the game, futsal is a very attractive sport for players, fans and spectators. Both to practice and to watch. This applies to both recreational and top sport.
The program
During USWA 2021 you can see Futsal on Saturday October 23 and Sunday October 24 at the Central Markethall. The matches take place from 10.00h to 19.00h, with everyone coming together for King of the Court at the end of the day.
Check out the full program here!