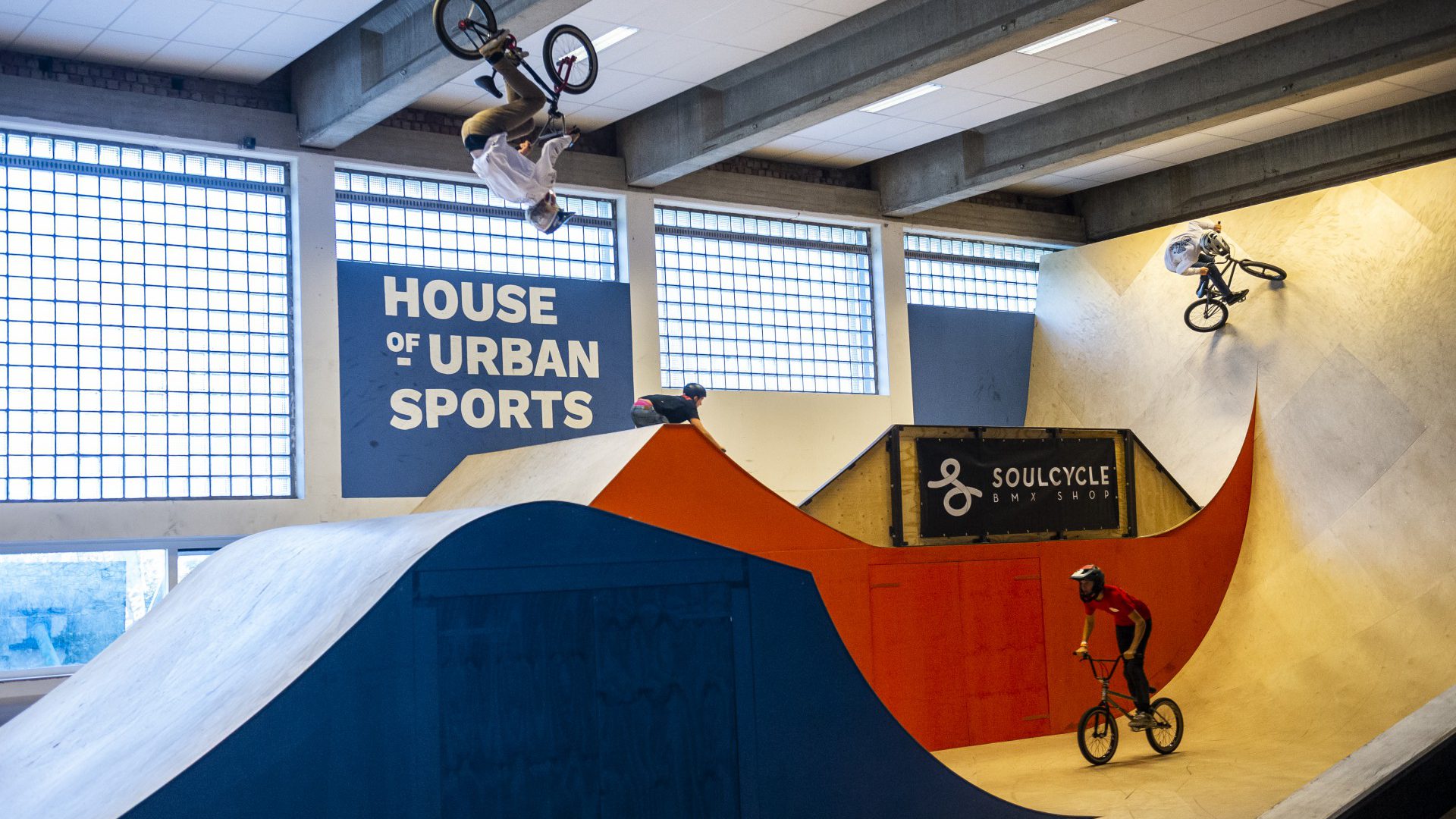 Creativity, skills, style, courage & lots of fun is what you need to ride a BMX bike. Quite a lot of people used to have a BMX bike back in the 80ties with cool BMX stickers on it. Is BMX a bicycle brand? No it is not, BMX is the abbreviation for Bicycle Motocross. It all started on Motocross tracks where kids were riding their bikes for fun, racing and doing tricks. This evolved in specialized BMX bikes and competitions.
Nowadays there are 5 disciplines in BMX Freestyle: BMX Street, Park, Dirt, Vert & Flatland.
BMX street is 1 of the most common discipline. You only need your bike and the city landscape like handrails, stairs, benches etc. to pull your tricks on.
Riding your local skatepark on a BMX bike is called BMX Park. Skateparks made out of wood are mostly indoor parks. Outdoor you will find metal and concrete skateparks. The concrete is often shaped with smooth lines as a bowl or pool.
A BMX Dirt track is built out of sand or clay and has multiple jumps in a row. This discipline is called BMX Dirt with only 1 rule: no dig no ride.
There are not many BMX Vert riders out there, but it is quite a spectacular discipline in BMX. Vert riders use a half pipe with vertical walls as obstacle, so they can make big airs. The last discipline is BMX Flatland. What you need is your bike, a smooth surface & lots of practice. The best way to describe this discipline: breakdance on a bike.