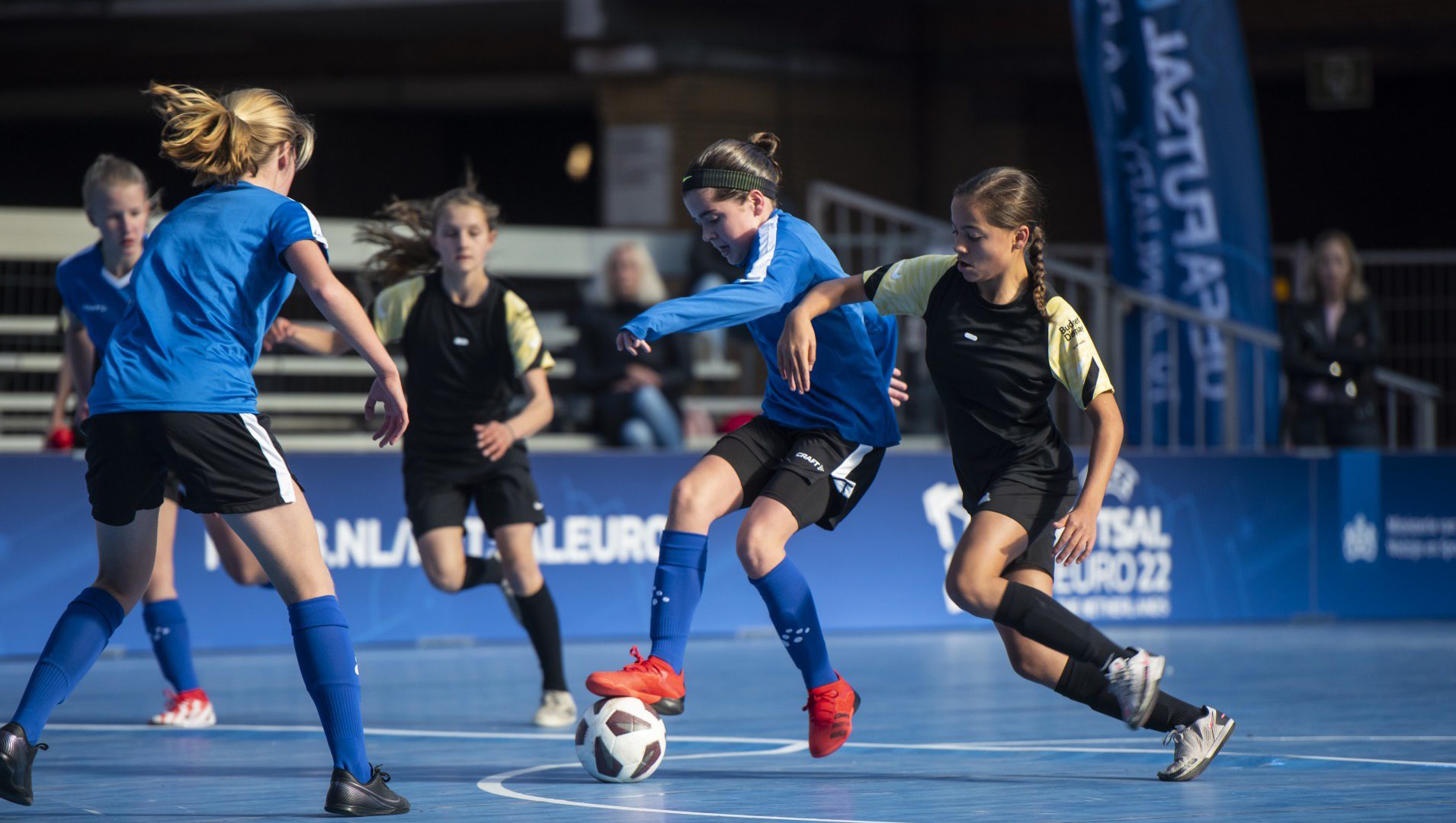 The name "Futsal" comes from the two Spanish words Fútbol (foot) and Sala (hall).
Futsal is known as a dynamic, spectacular and fast sport. It it played on a small field, 5 against 5, and the sport is characterized by many flashy actions, wonderful delights, beautiful goals and super fast combinations. Due to the fast pace of the game, futsal is a very attractive sport for players, fans and spectators. Both to practice and to watch. This applies to both recreational and top sport.
The field positions
The dynamic nature of futsal means that players can often be found in multiple places on the field, but on general every player has a 'fixed position' as a specialism. Some players are known as all-rounders, who can fill all positions. Each country plays in a different system, but the most commonly used formation is the 1-3-1 formation, also known ad the "diamond formation". In general, a team consists of the following positions:
The goalkeeper: The small field meand that more often goal attempts are made that the keepers have to process. To facilitate this, keepers often have their fingers taped instead of wearing gloves. The keeper also often plays along with the team in the field.
The defender: Usually the last man before the goalkeeper, but is also important in starting the attack and an important part in the attack.
The flank player: Often these are the most skilled and creative players. Crucial in both offense and defense. Must quickly switch from attack to defense and vice versa.
The pivot: Is the most advanced player on the field. His job is not only to score, but often also holds the ball so that teammates can join or clear in front of the goal.
Source: KNVB