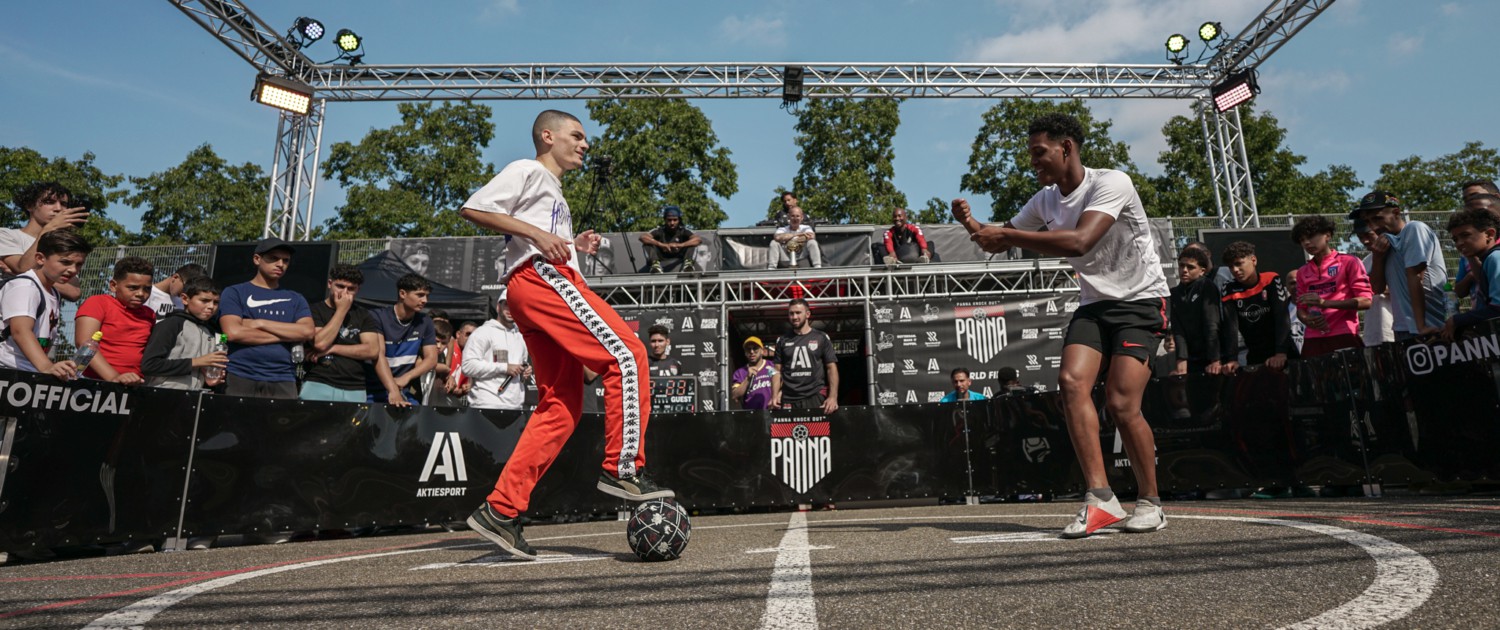 Inspired by technical professional footballers, the contemporary artistic form of street football was created in the mid 90's on the squares of Amsterdam and Rotterdam. Led by Edgar Davids and Nike, the game NIKE Panna K.O. was conceived together with street soccer players from Amsterdam!
The first Panna Knock Out tournament took place in 2001 and, except as a publicity stunt for Nike, was intended to provide street soccer players with a serious platform. A number of legendary Nike Panna K.O. tournaments follow until 2006.
FIRST SOCIAL PANNA KNOCK OUT TOURNAMENT
On the 29th of May. 2003, a Panna Knock Out tournament will be organized for the first time in Obdam (North Holland). After this, other tournaments will follow soon through the rest of the country. Partly because of these two initiatives, the fame of Panna Knock Out is growing rapidly both nationally and internationally. Many famous names from the street soccer scene like Soufiane Touzani, Jeand Doest, Sean Garnier, Jack Downer, Kristoffer Liicht, Jermaine Vanenburg and Edward van Gils become involved in Panna Knock Out.
More about the history of Panna K.O: Read more..
Check out the full #USWA2023 program (Dutch only)