Kom kennismaken met Tricking! Een (nog) onderbelichte superhelden sport in Nederland.
Van schroeven, salto's tot martial arts kicks en breakdance moves, deze sport is zeker spectaculair! Graag nodigen we jullie uit om te komen kijken naar deze sport en vooral om mee te doen.
We hebben een open gym concept waarbij iedereen die mee wilt doen welkom is!
Inloop: 17:00 uur
Einde: 22:00 uur
Locatie: H.J.E. Wenckebachweg 53Z, 1096AK Amsterdam.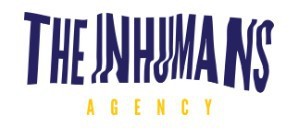 Meer weten over tricking of The Inhumans Agency?