Urban Sports Week Amsterdam returns on October 23 and 24, 2021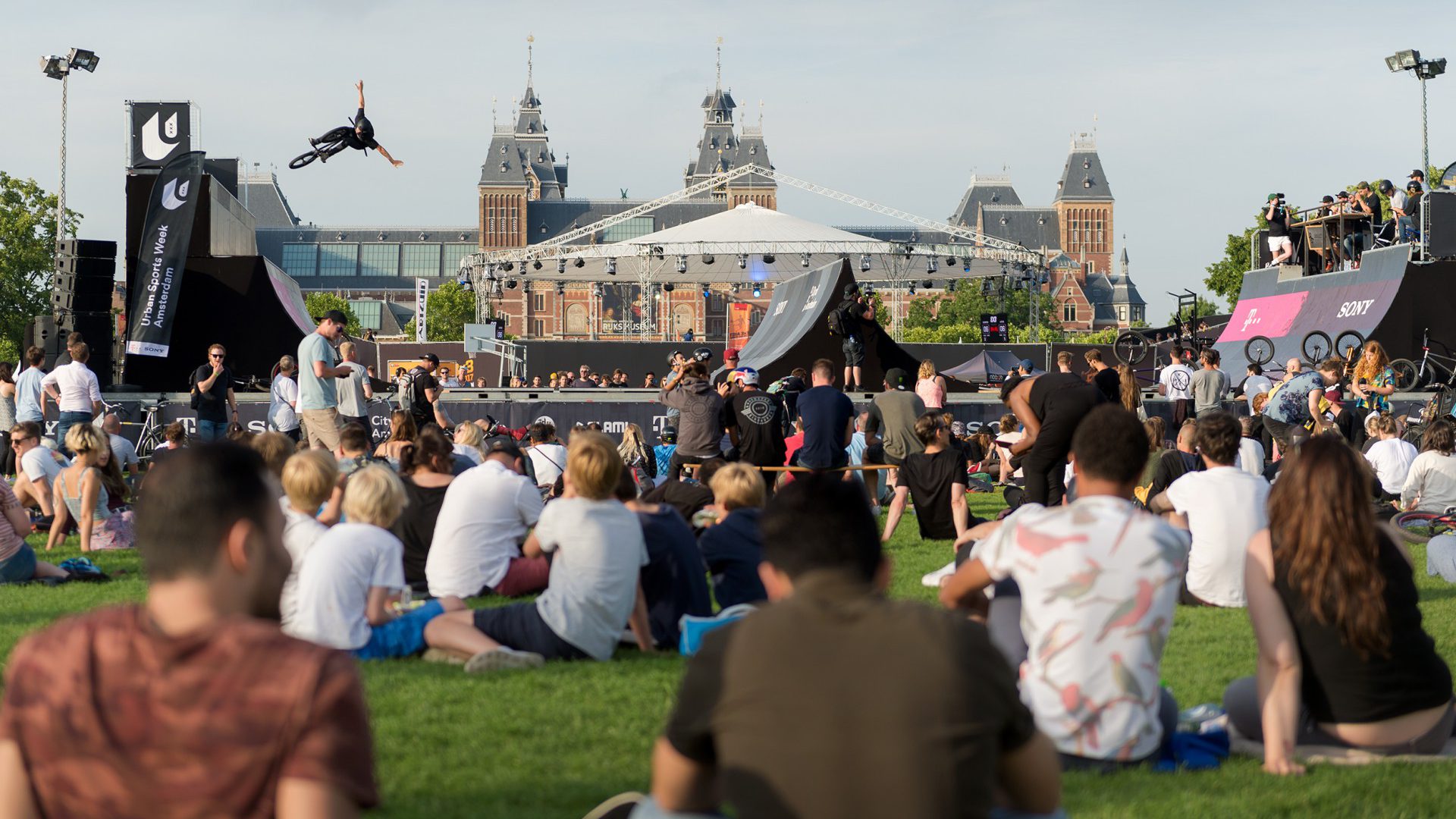 On 23 and 24 October 2021 Amsterdam will once again be dominated by Urban Sports during the Urban Sports Week Amsterdam (USWA). The municipality of Amsterdam will join forces with several urban sports communities, Topsport Amsterdam and TIG Sports. Together they expect to organize a nice and cozy event with urban sports like BMX, inlineskating, skateboarding, freerunning, breaking, 3×3 basketball and futsal. This year, not at Museumplein as in 2017 and 2019, but at three other locations in the city.
Amsterdam and Urban Sports fit together
During the last edition in 2019, urban sports fanatics and visitors enjoyed the best urban sports disciplines at multiple locations across the city. The finals of the World Cup 3×3 Basketball, the BMX finals and the finals of skateboarding at Museumplein were great crowd pullers, partly due to the beautiful weather.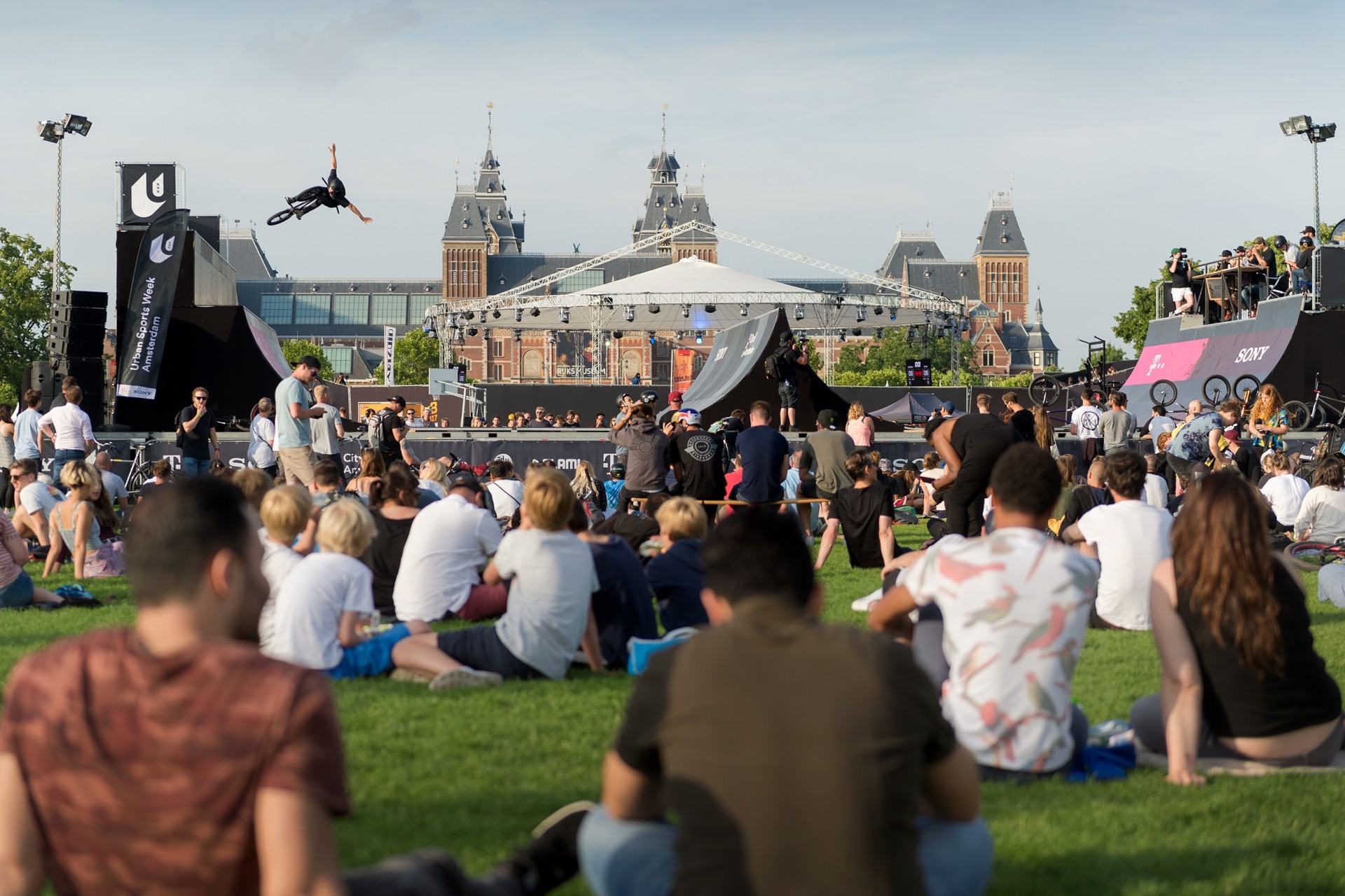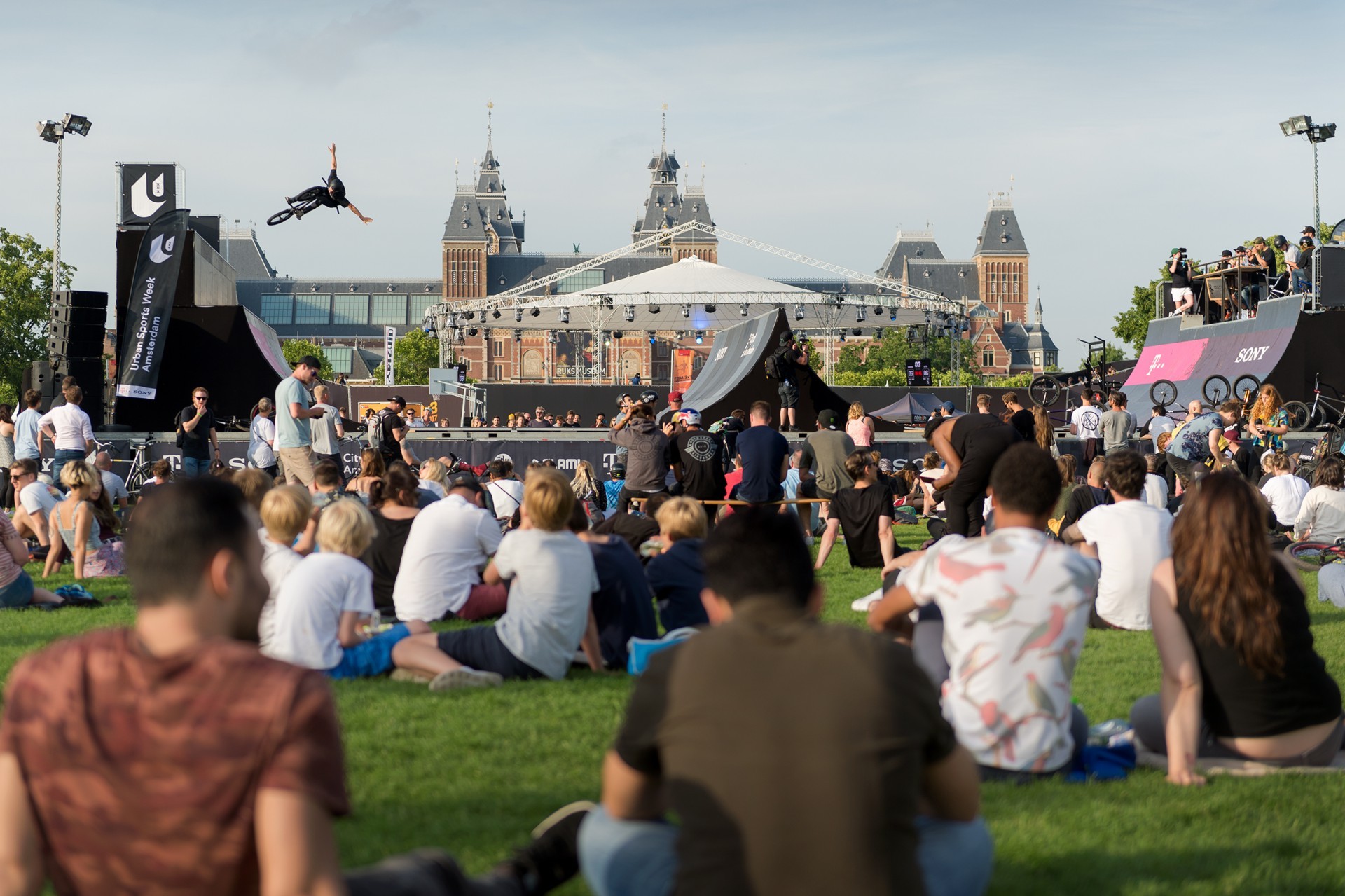 Sports for all levels
During this years autumn holiday, urban top athletes once again get a fitting urban stage in Amsterdam to show off their skills. For the fans it is a unique opportunity to see the best national and international athletes in action. And for the many amateur participants it's a chance to show their skills and learn from each other. Admission is free but visitors must register via the website so that numbers can be monitored. Depending on the government measures in place at the time, a maximum number of visitors will be allowed at the various locations.
It is fast and spectacular and also an accessible form of soccer
Three locations
In the fourth weekend of October, visitors can visit three locations in the city. The central market hall will be transformed into a sports paradise where visitors can attend clinics and demos in freerunning and breaking, among other things. There are also three 3×3 basketball courts and a soccer field where futsal (indoor soccer) is played. Skatepark NOORD and House of Urban Sports (HUS) are two versatile skateparks. These multifunctional spaces are used for competitions of urban sports such as inline skating, skateboarding and BMX. The full program will soon be available on this website.
Futsal new during USWA
A new urban sport that will be added to the Urban Sports Week Amsterdam this year is futsal. The Netherlands will host the UEFA Futsal EURO 2022 from 19 January to 6 February 2022. The KNVB is using the European Championship to better reach urban youth from different backgrounds and get them playing soccer. "Futsal is very suitable for that," knows Gijs de Jong, tournament director for UEFA Futsal EURO 2022. "It is fast and spectacular and also an accessible form of soccer. We believe in the social power of the Futsal European Championship and the opportunities it offers to involve urban youth in soccer."
Amsterdam: the sporty city
Alderman Simone Kukenheim (Sport) presented the Agenda Urban Sports at the beginning of June this year during the festive opening of the indoor skate park House of Urban Sports and said, "Amsterdam and Urban Sports fit together. Accessible for everyone, the city as a playing field and playing sports when and with whom you want. Urban Sports is also about the development of young people: about discovering boundaries, becoming part of a community, a new lifestyle, looking differently at the space in the city and the life around you and discovering your creativity. So it's not just about sports or exercise, but also about the whole culture around it. For many people, it is precisely this culture that motivates them to continue playing sports. We want to give Urban Sports a serious platform in Amsterdam. With the Urban Sports Agenda we will ensure that interested Amsterdammers get all the appropriate opportunities and facilities."