You can't miss 3×3 basketball during USWA 2022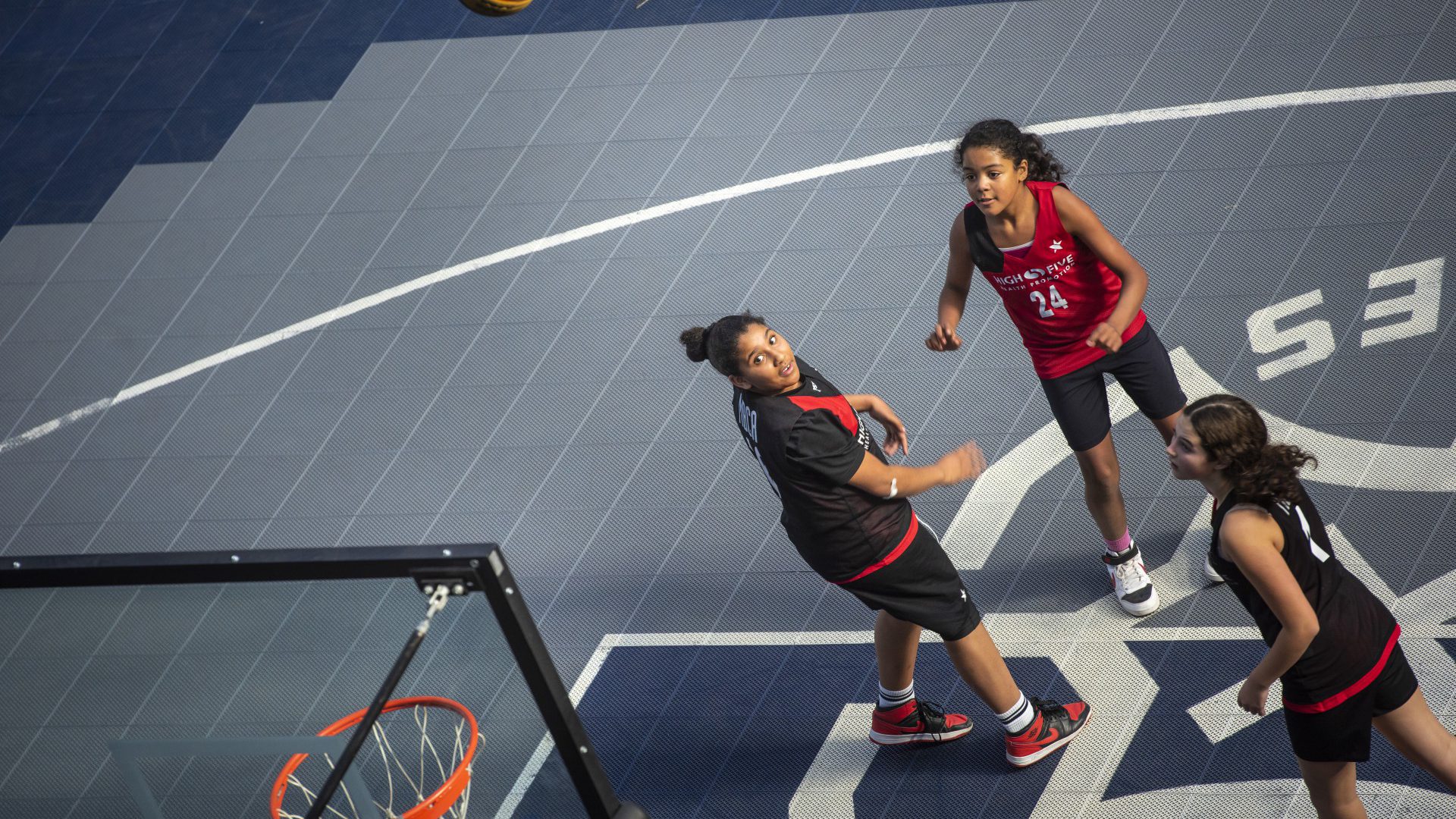 From August 18 to 28, the 5th edition of Urban Sports Week Amsterdam (USWA) will take place. 3X3 Unites was there at the start in 2016 and this edition has more 3×3 offerings than ever before. Where during the last edition we were still limited because of all kinds of Corona measures, now every sport can optimally use the city as his or her playground again.
source: 3×3 unites
With 3X3 Unites we provide the 3×3 offer with various partners during the USWA 2022. And we are present for various target groups! During this summer vacation we are already active in many parts of Amsterdam during Midzomer Mokum, to finish this we will join forces with other Urban Sports to extend the USWA.
GET TOGETHER
On Friday, August 19, we will organize a Get Together for youth from the 3X3 Leader Courses and also refugees who participate in our weekly activities. Participants can play, get together and enrich each other at the Hoekenrodeplein in Amsterdam Southeast. During these hours Jumplevel also introduces 'Jumprope' (a.k.a. rope jumping) as a new Urban Sport.
Discover the endless possibilities of Jumprope during this Meetup and learn from the best sweaters in the community.
19-8-22 // 18:00 – 21:00
3X3 G- CLINIC
On Saturday, August 20, in cooperation with Stichting I-Sport Special and V-Kid we will offer youth with a disability a clinic and an unforgettable day during the 3x3NL Finals.
The whole weekend of 20 and 21 August, everyone can find the top of the Netherlands on the Hoekenrodeplein during the 3x3NL Final or NK 3×3. In different age categories, 3×3 teams from across the Netherlands will battle it out for the national titles.
20-8-22 // 10:00 – 11:00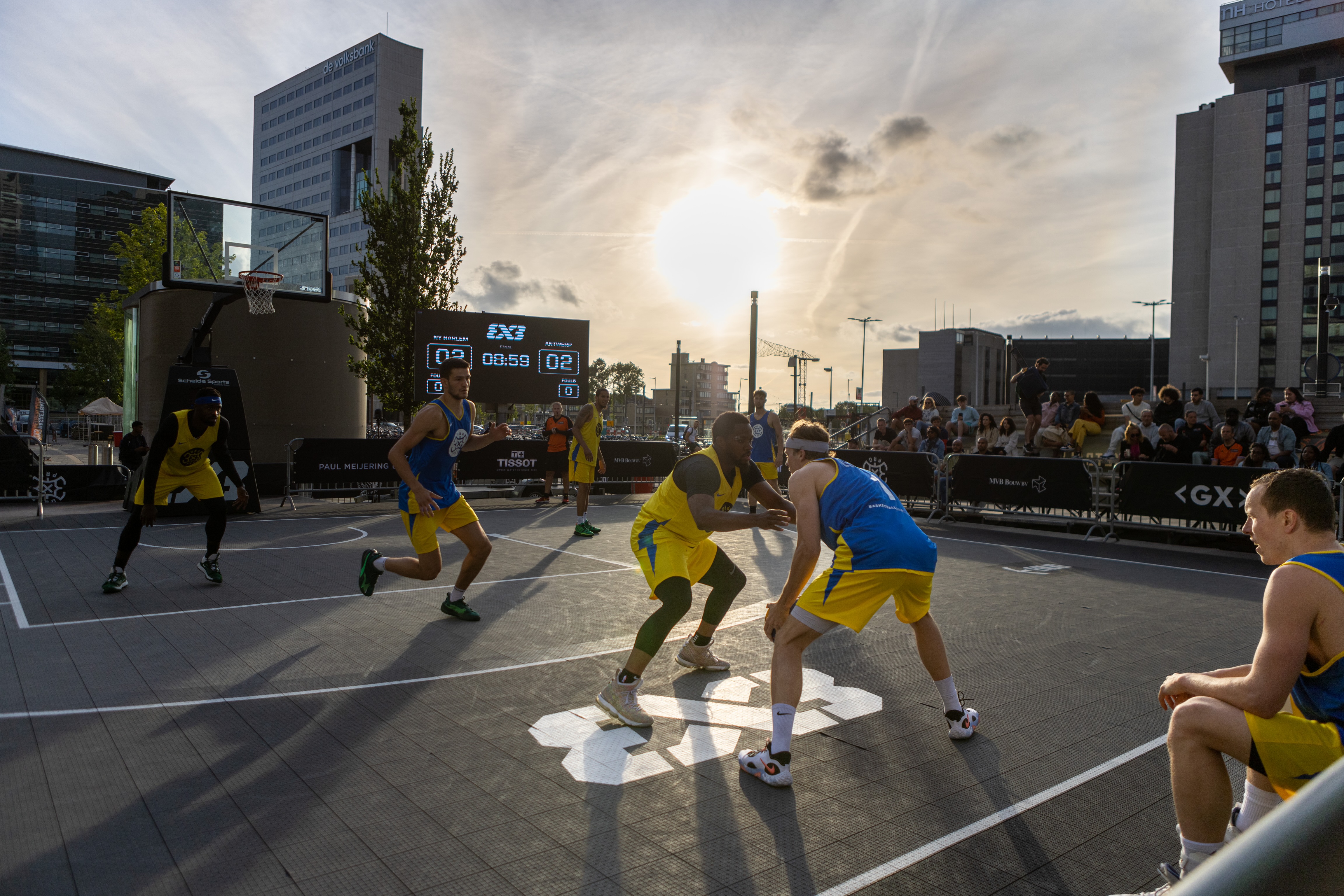 3X3 PRO LEAGUE
On Tuesday 23 and Wednesday 24 August, we go up a level! In the historic and iconic NDSM Wharf in Amsterdam North, the finals of the 3×3 PRO League will take place. After stops in Utrecht and The Hague, 12 men's teams, including 7 international top teams and 8 women's teams will meet for the last time.
The aim is to qualify for the FIBA 3×3 World Tour Jeddah Masters and a prize pool of 25K.
23-8-22 // 15:30 – 20:30
24-8-22 // 12:00 – 22:00
OQIUM '1V1 SHOW ME THE MONEY'
On August 23, in the late evening hours another unique event will take place in the NDSM hangar! 3X3 Unites and Oqium present together the 1v1 basketball tournament "Show me the Money"! In collaboration with unique partners 32 players of which 16 pro's and 16 amateurs will compete in a knock-out tournament on different courts in Amsterdam for fantastic prizes.
23-8-22 // 21:00 – 00:00
GIRLS ONLY
On 24 August a challenging girls clinic will be held especially for girls. Besides being inspired by the best female trainers, girls will also visit the 3×3 PRO League Final Women and a special launch will be done from the 3X3 Unites x Nike Made to Play program.
24-8-22 // 11:00 – 14:00
SIGN UP FOR ALL 3X3 EVENT DURING #USWA22!