Urban Sports Week Amsterdam returns in August!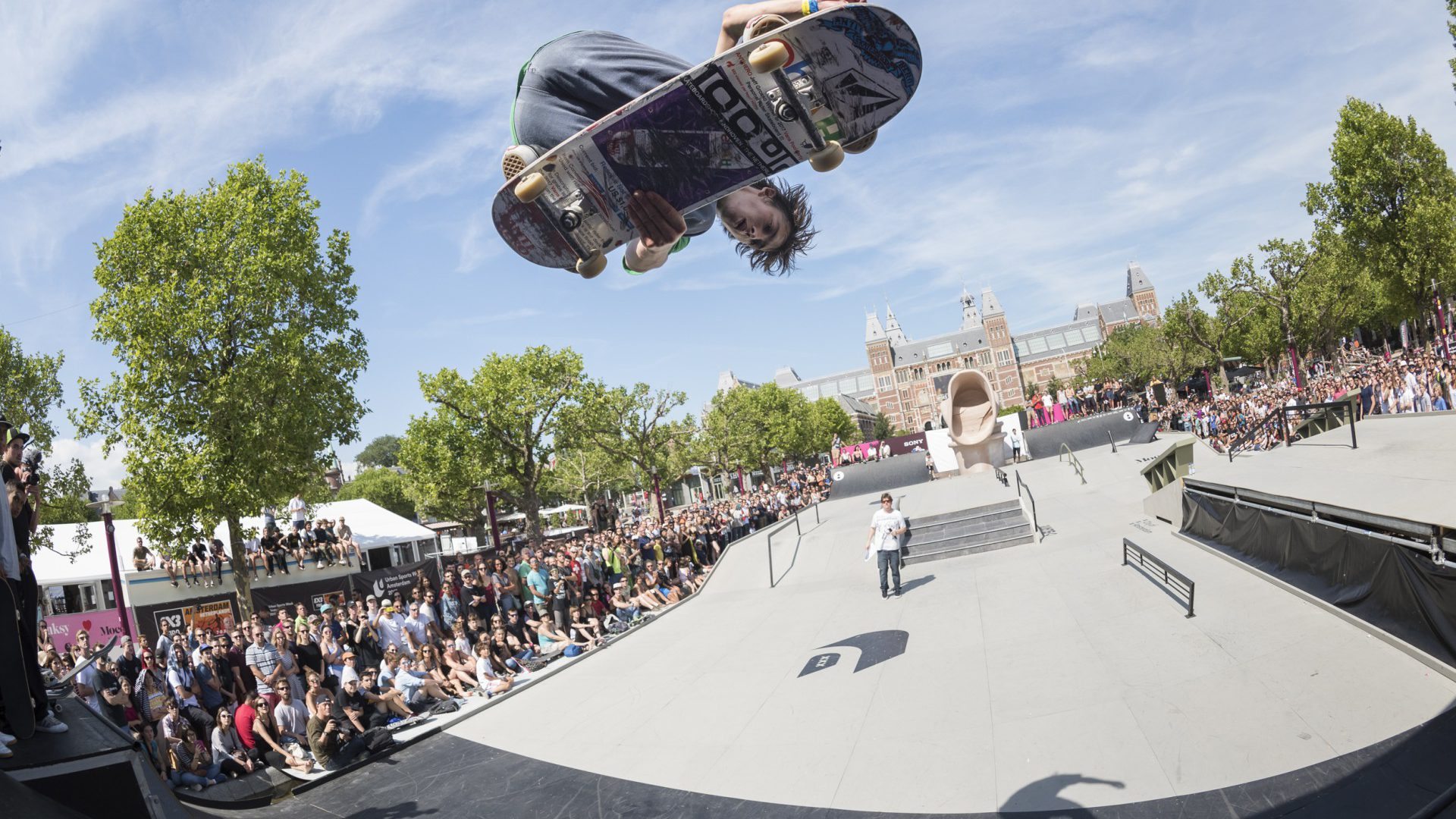 Fifth edition in last week of summer vacations (26-28 August)
Amsterdam – The Urban Sports Week Amsterdam (USWA) returns to the streets of Amsterdam this year, putting the capital in the spotlight as Urban Sports Capital from August 26 to 28. Urban sports such as BMX, inline skating, skateboarding, freerunning, breaking and 3×3 basketball form the main menu of the atmospheric multi-day spectacle in the city.
As with the four previous editions, the City of Amsterdam, Topsport Amsterdam and TIG Sports are working together with various urban sports communities in the capital. At the last edition in October 2021 the success of this initiative was once again underlined. Many urban sports enthusiasts and visitors enjoyed the popular urban sports disciplines and many of them also participated. The central market hall was transformed into a sports paradise where futsal, freerunning and 3×3 basketball were practiced. In Skatepark NOORD and House of Urban Sports (HUS) breaking, BMX, inlineskate and skateboard events attracted many participants and spectators.
Amateur and elite sports
With the Urban Sports Week Amsterdam taking place in the last week of the summer holidays, the organization is once again counting on a large crowd. The USWA is the stage in the Netherlands where urban athletes can show their skills to a large audience and at the same time the event offers fans the chance to admire the best national and international athletes in these disciplines. Furthermore, all urban athletes can participate in various activities, demos and competitions. More information about locations and program will follow later.
Amsterdam: space for culture & lifestyle
For the municipality of Amsterdam, USWA is a special 'fitting' event. "Amsterdam and urban sports fit together," said Simone Kukenheim, alderman for Sport. "It's accessible to everyone, the city as a playing field and sports when and with whom you want. Urban sports is also about the development of young people: about discovering boundaries, becoming part of a community, a new lifestyle, looking differently at the space in the city and the life around you and discovering your creativity. So it's not just about sports or exercise, but also about the whole culture around it. For many people this culture is the motivation to continue playing sports. We offer urban sports a serious platform in Amsterdam and during the Urban Sports Week, Amsterdammers can get acquainted with all kinds of different urban sports."
About Urban Sports Week Amsterdam:
The last weekend of the summer holidays, from 26 to 28 August 2022, Amsterdam will be the setting for the fifth edition of Urban Sports Week Amsterdam (USWA). During USWA urban sports, lifestyle and culture come together. The Urban Sports Week Amsterdam is an initiative of the municipality of Amsterdam, Topsport Amsterdam, TIG Sports and urban-sports communities in the city.